Tuesday, December 13th, 2022
Looking for a great gift idea to give yourself?
Give yourself the gift of an amazing straight smile! At Kandl Dental we use a no-braces method called Invisalign. Invisalign is an amazing technology that is used to straighten your teeth and give you a smile that you have always wanted. There are no brackets or braces, and they are removable so you can continue to enjoy all of the foods that you love throughout the process.
This is a custom treatment unique to just you. Call (570)421-3060 to learn about this process, or have your questions answered, or to get started today!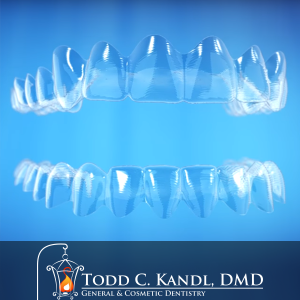 ---