Thursday, July 21st, 2022
We have made it to the final stage of the 2022 Best of the Best! If you haven't already please click the link below and vote for us! You have until 7/28/22 to vote.
All you have to do is visit https://poconorecord.gannettcontests.com/2022-Pocono-Readers-Choice/gallery?group=427833  – Then find where it says "Dentist" and click that link.  Then where you see "Todd C. Kandl, DMD – Kandl Dental – just click the green vote button, fill out the information and you're done!
We could not thank you enough for your vote & support. We are absolutely honored to be recognized as one of the finalists!
See screenshots below for more.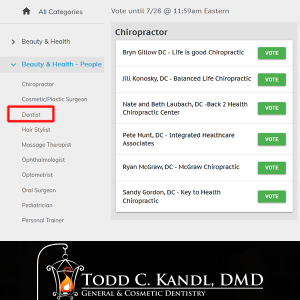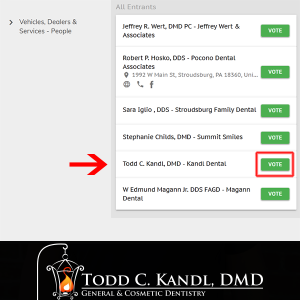 ---